Hey all you music and art lovers.
Just to let you know I haven't fallen off the edge of the earth or been swallowed by a crocodile, even though some of you may have been wondering as it's been a while between news letters.

Tomorrow will be the first gig I've done in Darwin with the band for a while (over a year!) and as it's my birthday, what better way to celebrate than performing at one of my favourite venues - Browns Mart, with two of my favourite people - Graham Ring on guitar and Richard Grace on double bass. We'll be on stage in the courtyard from 5pm till just before 7, then Mary Anne Butlers new play The Sound of Waiting takes over in the theatre.
Bar opens at 4.30 and Taste Lab, my new culinary adventure with Chris Litowchak, will be providing the usual awesome food from 5-7.30pm (Michael Jamvold will be stepping into my shoes to give Chris a hand).

Taste Lab has been providing tapas style street food with flavours from Mexico, the Caribbean and the Southern US every Friday at Browns Mart from 5-7pm. This week will be the last till September, then just one month and we finish at Browns Mart for the wet. People have been asking us if we're doing any pop ups over the wet. Watch out on our Facebook page @tastelabdarwin for locations. We're also available for Xmas party popups or any catering situation that likes a bit of culinary mayhem!

This Sunday Aug 6th, we'll be providing the food for an Art in the Living Room event, the first to christen the new space since the bi-fold doors have been installed.
we will be hosting an exhibition of awesome prints, paintings and paraphernalia by the gorgeous Marita Albers. 3-7pm BYO. For info on the address get in touch at mail@traceybunn.com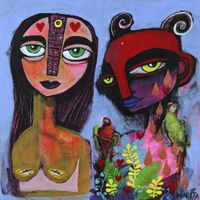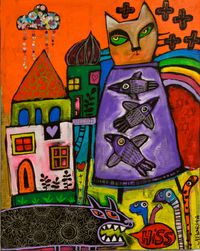 Hope to see you at one or all of these gatherings this weekend or at Taste Lab somewhere in the future.
Cheers and beers
Tracey