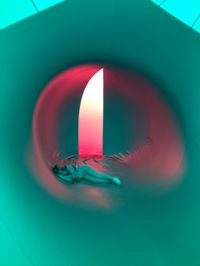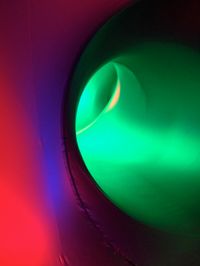 Photos from inside Exxopolis MOFO 2015
Hi all. I sat down to write my monthly newsletter/blog and realised I hadn't sent my December news out yet. And it's nearly the end of January already!! 
After two weeks of amazing music, food, beer and catching up with friends in Melbourne in November, I headed back to the land of the sweaty feeling very happy Richard Grace had offered to book me some shows down his way.  It had been absolutely ages since I'd set foot in Melbourne town. I'd like to say a BIG thanks to everyone who came out and supported my shows, to Siobhan at the
Drunken Poet
and Rodney at
The Clifton Hill Brewpub
for taking a chance on my old fans remembering me and to Richard for helping in every possible way to make the trip an amazing fun filled adventure. So I immediately set out to book more VIC shows for a return in March.
Since then I've been pottering around in Darwin doing some small shows including having our very first house concert.  
Leah Flanagan
gave me a hand with providing the music and a select group of friends helped christen 'The Living Room'. Look out for more concerts coming up in the near future. I will be getting a Facebook page up soon while I work on a website for the venue, which will also be hosting exhibitions and the odd party or two! 
I've now just come from
Cygnet Folk Festival
, a beautiful festival I had the chance of experiencing for the first time last January. I managed to convince them to rebook me again this year, as after doing 8 hours of volunteering and having lost one of my shows due to an exploding PA, most of the punters thought I was a pretty talented MC that could also sing!
What a weekend of amazing music and catching up with some old friends I hadn't seen in years, including
Ange Boxall
who invited me up to her beautiful place in Swansea, an old farmhouse and mill she shares with her husband and 3 year old. While I was there we managed to polish off a few gorgeous local wines (check out
The Bend
2013 reisling - very quaffable!) and do some songwriting. Stay tuned for the fruits of that session!
While doing my MC volunteering at Cygnet I got to discover
Halfway To Forth
, a couple of young Tassie boys who absolutely blew me away. Found out after their show they'd been sitting in on my set earlier and complemented me on my songs. So I asked Dan if he wanted to get up play drums for us at our next set, which he did with such awesomeness. Didn't miss a single stop. And I have plenty of those all over my songs! You can come play with us again anytime Dan. Go check them out if they ever end up gigging anywhere nearby you, or drive 100kms if you have to. They are that good.
Big thanks to James Kirkland and his partner Carlene for looking after us again, and for taking me sailing on the Huon. Wow that was huge fun. 
Also thanks to Steve Wood, (who I also bumped into at Cygnet after 15 years!) for having me stay at his place in Hobart and for showing me around. Managed to be here in Hobart for
Mona Foma
, a great festival of alt music and art run by Brian Ritchie of Violent Femmes fame and David Walsh from MONA.  My favourite was the Architects of Air and their luminaria,
Exxopolis
. Absolutely stunning. Just a shame the weather was so heinous, even the locals were complaining!
Steve has gone off sailing with his mate, leaving me his house and lovely dog to look after for the next two days, giving me a chance to catch up on some well overdue computer time. Then it's back to Melbourne where I'll meet up with my bass player Richard Grace and drive up to
Newstead Live
for some more festival fun.
I have one show in Melbourne after that at
Some Velvet Morning
in Clifton Hill on Thurs Jan 29 before I head back up to Darwin and the lovely warm wet season.
I am booking a tour for a return to Melbourne and NSW in March. See dates below. I hope I get to catch up with some more old mates and make some new ones as well.
Thank you for supporting me, and my music, and for coming out to my shows, buying my CD and sharing a beer and a chat. See you soon! 
Cheers and beers
Tracey 
UPCOMING DATES:
Jan 23-26
Newstead Live Festival
, various venues Newstead VIC
Jan 29
Some Velvet Morning
, 123 Queens Parade Clifton Hill VIC 8-11pm
Feb 4
Dinah Beach Cruising Yacht Club
, Darwin NT 7-10pm
Feb 13 Casuarina Library, Darwin NT 12-1pm
Feb 27- Mar 1
Cobargo Folk Festival,
various venues Cobargo NSW
Mar 4
Clifton Hill Brew Pub
, 89 Queens Pde Clifton Hill VIC 8-11pm
Mar 13
Wesley Ann
, front bar 250 High St Northcote VIC 6-9pm
Mar 14
Lomond Hotel
, 225 Nicholson St Brunswick East VIC 9-11pm
Mar 15
Drunken Poet
, 65 Peel St West Melbourne VIC 4-7pm
Mar 18
Dinah Beach Cruising Yacht Club,
Darwin NT 7-10pm
Mar 27 Darwin City Library, Darwin NT 12.30-1.30pm